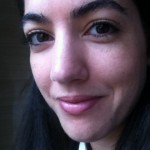 Love it or hate it—we must all consume evidence. Now is your chance to have your say on what its future should be like. Yesterday the Centre for Evidence Based Medicine at Oxford University launched a new manifesto calling for better evidence for better healthcare.
The BMJ team is partnering with them. Writing to launch the manifesto The BMJ says:
"There are huge shortcomings in the way that evidence based medicine operates today: bad quality research, evidence that is withheld, piecemeal dissemination, a failure to respect patients' priorities, and more. There is also a long history of people, and organisations, trying to fix these problems. We want to pull together a clear set of achievable goals, and a strong overview of the strategies that work best, to help deliver change better, and faster. This is the EBM manifesto."
Over the coming months the manifesto will be a living document, open to comments, and edited to reflect the thoughts and ideas submitted. The BMJ and CEBM will also be going on the road in search of key groups of people who make, work with, use, or are consumers of evidence. We will pick their brains on what is currently happening, and how things could be better.
So far we have been to Barcelona to speak with experts at the Preventing Overdiagnosis conference. Plans are underway to speak with other groups of policy makers, patients, clinicians, and researchers. We will finalise the document in the run up to Evidence Live 2017 and launch it there.
Helen Macdonald is clinical editor for education and research, The BMJ.